Mr. Mohammed Shuaibu, Clerk to the House of Representatives Committee on Agricultural Production Services, slumped and died at the National Assembly on Monday.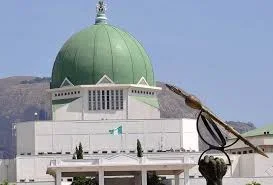 Speaking on the death, a National Assembly staff told PUNCH, "We are all in shock. He returned from Zaria (Kaduna State) yesterday (Sunday).
"He drove himself to work this morning and was looking healthy. His sudden death is a big shock to us."
The Director of Information and Publications at the National Assembly, Mr. Dibal Ishaku, confirmed the incident.
"Yes, our colleague has died. We don't know what happened. The body has been taken back to Zaria", Ishaku said.