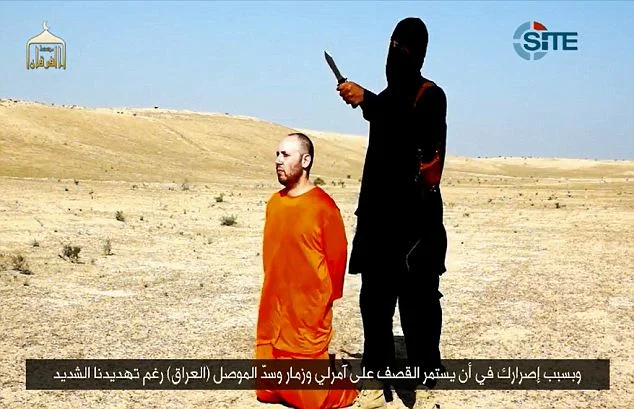 The Islamic sect has released another video in which it claims that it has beheaded another American journalist, Steven Sotloff. The video ended with a warning that a British hostage would be the next to be killed.
From The Guardian: "In a video, entitled A Second Message to America, a masked man is shown carrying out the decapitation of Sotloff, whose life had earlier been threatened in a film that showed the murder of another American journalist, James Foley.
The same British jihadist with a distinctive London accent, who was filmed purportedly killing Foley two weeks ago, also appears on the film released by the Islamic State (Isis) on Tuesday. The film ends with the killer threatening another hostage, identified as a Briton.
Jabbing his serrated knife towards the camera, the masked man was filmed declaring: "I'm back, Obama."
(
Click here to read more
)
From Daily Mail: "The man believed to be 'Jihadi John' - the same militant who killed James Foley and suspected to be Briton Abdel-Majed Abdel Bary - then taunts Obama on camera.
He says: 'As your missiles continue to strike our people, our knife will continue to strike necks of your people.'
'I'm back Obama, and I'm back because of your arrogant foreign policy towards the Islamic state, because of your insistence on continuing your bombings and … on Mosul Dam, despite our serious warnings. You Obama, have but to gain from your actions but another American citizen. So just as your missiles continue to strike out people, our knife will continue to strike the necks of your people.'
(Click here to watch CNN video)
Two hours after the video was released, Mr. Sotloff's family issued a statement to say they believe he has been killed.
'The family knows of this horrific tragedy and is grieving privately. There will be no public comment from the family during this difficult time,' the statements said.
Foley's family released a statement after Sotloff's execution, calling it 'just horrific.
(
Click here to read more
)
Sources: #TheGuardian #DailyMail