The United States has identified dialogue as a possible way of resolving the renewed militant attacks on oil installations in Nigeria's Niger Delta region.
The Spokesman of the Embassy of the United States in Nigeria, Sean McIntosh, told Channels Television that America remains one of the nation's partners and will continue to support Nigeria in the fight against terror.
Mr McIntosh believes Nigeria needs to bring all parties to the table for dialogue in battling the terrible attacks on the nation's infrastructure.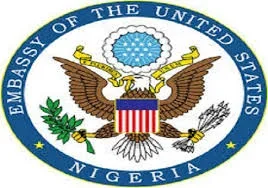 The President of the Ijaw Youth Council, Udengs Eradiri, on Thursday also advised the Buhari-led administration to sit up and address the issues behind the Niger Delta militants' attacks instead of using military might.
He urged President Muhammadu Buhari to "wake up" to the challenges of the people and not pay attention to people advising him that the attacks can be handled.