Niger Delta Avengers, NDA, Friday, mocked at the President Buhari-led federal government for allegedly failing to cater for children of Niger Delta, promising to provide the people opportunities that government failed to offer them.
Its spokesperson, Col Mudoch Agbinibo, in a statement wishing Niger Delta children a happy Children's Day, said: "Childhood is an enchanting vista, an endless fun a joyful classroom an experience era of imagination and hope. The children of the Niger Delta region are missing by deliberate policies of every successive Nigeria Government."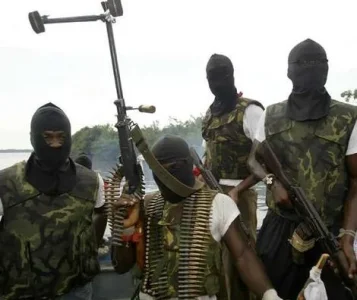 "If you plant honesty, you will reap trust, if you plant goodness, you will reap friendship, if you plant humility, you will reap greatness. Childhood means unlimited opportunities for children.
"This is what the Nigeria government has refused to give you, the children of the Niger Delta. But, what they have refused to give to you is what we (Niger Delta Avengers) are promising you," the group asserted.