Not fewer than 11 officers and soldiers of the Nigerian Army have been confirmed dead after gunmen shot at them during a raid operation, officials said.
However, the troops also killed eight suspected bandits and arrested 57 others during a shootout in parts of Bosso local government area of Niger state, officials said.
The spokesman for the Nigerian Army, Colonel Sani Usman, said contrary to claims that soldiers extrajudicially killed civilians during the clash, the gun fight actually ensued when armed bandits who are also gunrunners, opened fire on soldiers during a raid of notorious hideouts of criminals.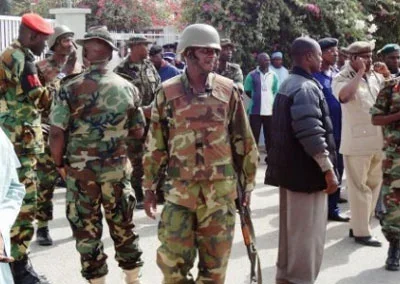 Two soldiers of the Nigeria Army have not been accounted for since the clash as they remained missing, even as troops were able to recover a huge arms cache from those killed and arrested, Mr. Usman said.
Related: Nigerian Soldiers, Villagers Clash In Niger, 2 Officers Missing