Nigerian naira on Monday opened trading on depreciation side of the market as currency fell against US dollar.
Table below shows today's (13/03/2017) exchange rate of the Nigerian Naira against the Dollar, Pounds and Euros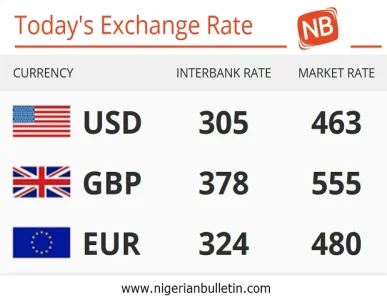 Meanwhile, the Central Bank of Nigeria may pumping more fresh dollars into the foreign exchange market this week.
Since the adjusted policy on forex weeks ago, the CBN has pumped over $1.2 billion into the market to stem liquidity challenges faced by businesses and individuals.
Isaac Okorafor, the bank's spokesperson, confirmed the proposed action of the CBN, further stating that the bank is resolute in its decision to stabilise the naira and leave speculators with regrets.