Nigerian naira on Wednesday opened trading on a positive note as Central Bank of Nigeria keeps saving the currency against all odds.
Table below shows today's (15/03/2017) exchange rate of the Nigerian Naira against the Dollar, Pound and Euro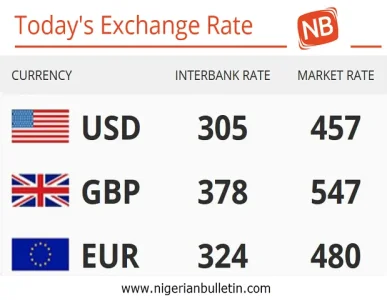 This appreciation is coming as the Apex bank pumped over $1.4bn in a series of interventions at the interbank market.
The liquidity boost was geared towards stabilising the exchange rate.
Last edited by a moderator: