The National chairman of the All Progressives Congress (APC), John Oyegun, says the party is suffering from "strains of funding".
Oyegun, who stated this at an interactive session with journalists at the APC headquarters in Abuja, said that the party was working to raise funds within itself.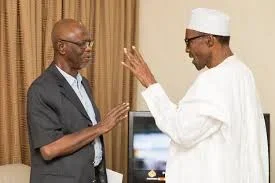 "We are working to raise resources within the membership. We have not asked for rescue from the president because it is not part of his national assignment."
Oyegun also commented on the general state of the nation, lamenting that the present government inherited a prostrate economy.
"Buhari inherited a collapsed economy. What we are doing is to clear the debris," he said.
Source:
TheCable