Alhaji Aminu Gwadabe, the President, Association of Bureau De Change Operators of Nigeria (ABCON), has said that CBN-licensed BDCs incurred regulatory losses of 130 million naira this week.
Gwadabe disclosed on Friday in Lagos that the losses were coming from the CBN's disparity in applicable exchange rates among players in the market.
According to him, the public has refused to buy foreign exchange from BDCs for invisibles such as medicals, school fees, personal and business travels, at rates above N375 to the dollar.
Gwadabe said that the CBN had sold foreign exchange to Travelex and the commercial banks at same rates, while the BDCs are offered different rates and this could be used by speculators to destabilise the market.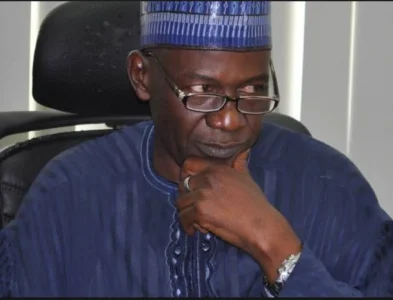 "The CBN sells dollars to the BDCs at N381 and are expected to sell at N399, while the CBN sells dollars to Travelex, also a BDC and the banks at N315 and are expected to sell at N375.
"While Travelex and the banks are expected by a CBN circular to settle such transactions at a rate not exceeding 20 per cent above the interbank market rate, the BDCs only sell at five per cent margin.
"Twenty per cent profit margin from FOREX is the highest in the world,'' Gwadabe said.
According to him, recent development at the foreign exchange market has shown that if the CBN does not eliminate the disparity in rates, the BDCs will be technically hedged out of the market.
Gwadabe said that hedging out about 3, 200 CBN-licensed BDCs from the foreign exchange market would lead to over 30, 000 job losses in an economy that was gradually recovering from recession.