A meeting of the Nigeria Governors' Forum held on Wednesday to discuss the state of the nation's economy ended in a deadlock.
The meeting which was held inside the old Banquet Hall of the Presidential Villa, Abuja, ran late into the night.
About midnight,the Chairman of the NGF, Alhaji Abdulazeez Yari briefed State House correspondents that the meeting did not reach any conclusion on the discussions on the economy.
Yari who is the Zamfara State Governor, noted that the forum will reconvene next Thursday to continue further discussion.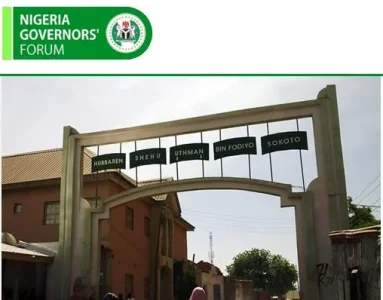 He said he would not be able to give details of the discussion until after the next meeting.
The governor said, "We met as Nigeria Governors' Forum. At the executive session, we discussed a lot of economic issues.
"The meeting is not yet concluded. We are continuing next week. Therefore, by next week Thursday, we will be able to give you a recap of what was discussed and the agreement reached.
- PUNCH