The Nigerian Army Headquarters (AHQ), on Tuesday, expressed doubts that the over 200 remaining female students of Government Girls Secondary School, Chibok, Borno State, were still alive.
Chief of Army Staff (COAS), Lt-Gen. Tukur Buratai, expressed the fear about the girls being alive while fielding questions at a press briefing on this year's 'Nigerian Army Day Celebration (NADCEL) 2016.'
He regretted that the abduction of girls been heavily politicised to the detriment of the war against insurgency.
He expressed the doubt against the facts that several captives have been freed, including the 5000 freed few days ago, all territories recovered and under the control of the army, yet, the girls were nowhere to be found.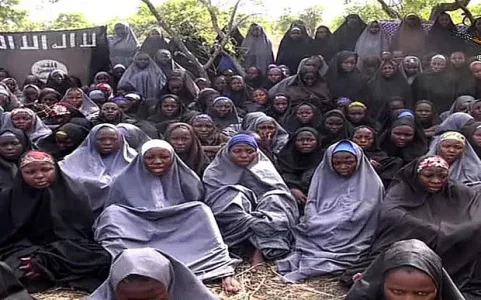 The military, he continued, have tried to manage the war professionally, including the abduction, but it was presently at a cross-road over the remaining over 200 Chibok girls.
More than 800 days they were abducted by Boko Haram insurgents
More days 800 days when over 200 girls were abducted by the deadly Boko haram insurgents. The abduction drew condemnation from across the globe with several prominent personalities including the US First Lady, Michelle Obama among others enlisting in the campaign to free them. Even President Muhammadu Buhari, then as candidate of the All Progressives Congress (APC) in the March 28 general election, promised to ensure their freedom.