Data on Genset Import/Export Trade from United Nations Statistics Division, shows Nigeria is the second largest market for generator driven economy in Africa with manufacturers of generators, the ilk of General Electric, Cummins, FG .Wilsons; Siemens, and other major power firms, brought into the country different brands of generators worth $51.055 million in 2014/2015, and the figure is projected to hit $450 million by 2020.
According to the report, generator manufacturers and distributors took advantage of the dwindling electricity supply and demand gap in Nigeria to import 75-375 KVA diesel generating sets valued at over US$51 million (about N10 billion) to power the country's factories, telecommunication towers, homes and offices between 2014 and 2015.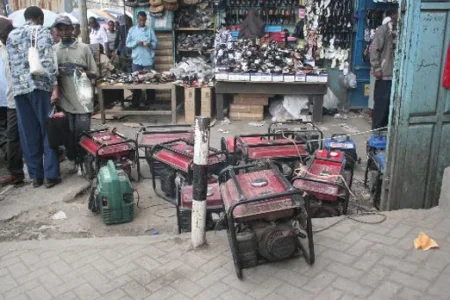 The data showed that Nigeria as second biggest market for generator driven economy in Africa, after Egypt whose import stood at $58.6 million, followed by Ethiopia $19.9 million; South Africa $18.6 million and Congo $6.9 million. Others are Zimbabwe $5.4 million, Niger $5.3 million and Mozambique $4.4 million.
Investigation by Vanguard revealed that the demand for generators is being driven by long years of epileptic power supply to industries and homes despite the privatisation of parts of the country's electricity industry.