The Nigerian Hunters Association has said it is only waiting for permission from the government before entering into Sambisa forest and capturing Boko Haram leader, Abubakar Shekau alive.
Leader of the association's security team, Tarfa Garba said this on Monday in Yola.
Tarfa said the hunters are eagerly waiting for the government to give them an approval.
He said Shekau was hiding in a location code named "Parisa" heavily guarded by his fighters.
"We are ever physically ready at any given time if permitted to besiege Sambisa forest to capture the coward, Shekau, like fowl and his dreaded commanders.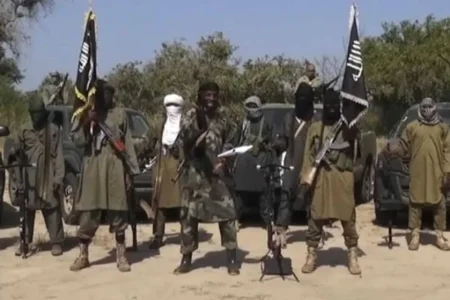 "We know the nooks and crannies of Sambisa forest. In fact we know exactly where Shekau is hiding in the forest.
"They fear us more than conventional army, because they know we knew their secrets," Tarfa said.
He said members of the association alongside the army have killed 50 Boko Haram members and rescued over 500 women and children, during raids on the suburbs of Sambisa forest.
- YNaija