A Nigerian cleric at Ikorodu area of Lagos state has been rounded up by the police for allegedly beheading a seven-year old boy and burying his head at the church's altar.
The command's spokesman, Olarinde Famous-Cole, an Assistant Superintendent of Police (ASP) told journalists that the suspect was arrested with an accomplice at Ikorodu.
He said the policemen arrested one Eric, whose confession led to the arrest of the pastor and the recovery of the boy's body.
"On investigation, one of the suspects, Eric confessed to the crime. He led a team of policemen to Odokekere/ Odogunyan in Ikorodu area to apprehend Oyekan, who later led the team to where the seven-year-old boy was beheaded and his head buried.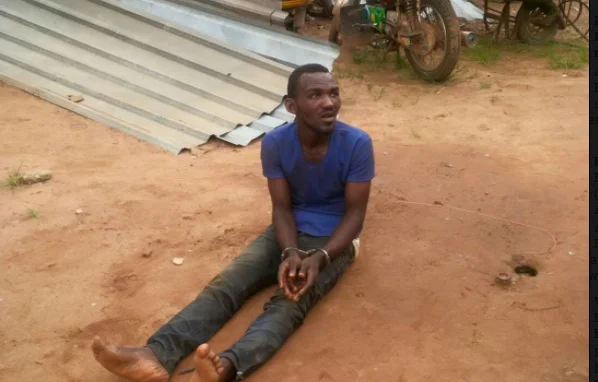 "They hid the body inside canal. The two suspects involved have been arrested and the body and the head of the boy were brought to the station.
"Investigation has commenced and the case would be transferred to the State Criminal Investigation and Intelligence Department (SCIID), Panti, Yaba, Lagos," Famous-Cole said.
The pastor, identified as Adedoyin Oyekan and one Eric were reportedly arrested at Odokereke, Odogunyan of Ikorodu on Thursday.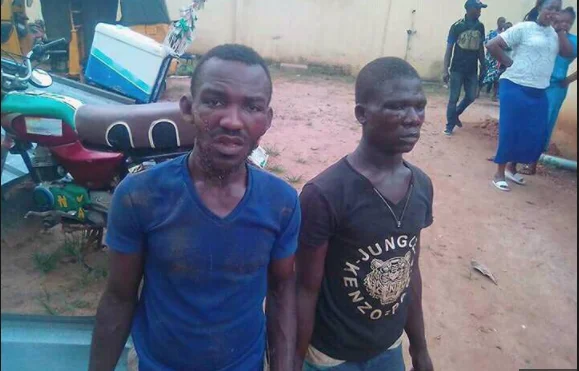 It was gathered that the suspects were rescued from being lynched by some angry residents of the area after committing the offence at 16, Apata Abo Street, Odokekere, Odogunyan.
Eric, who was said to be a friend to the victim's father, allegedly stole the boy around 11.am on Wednesday, after his father left him in his care.
It was gathered the suspect was said to have taken the boy to the pastor's church where they beheaded and buried him between 2.am and 4.am early today.
When the victim's father came back to take his son, Eric claimed he had sent him home.
It was further reported that Eric opened up during interrogation and led detectives to the pastor's place where the child's mutilated body was buried.