Nigerian rapper, Onome Onokohwomo known by the stage name, Yung6ix, has offered a reward of N500,000 to anyone who finds his 21 carat gold chain which was allegedly snatched by a fan as he exited the venue of an event.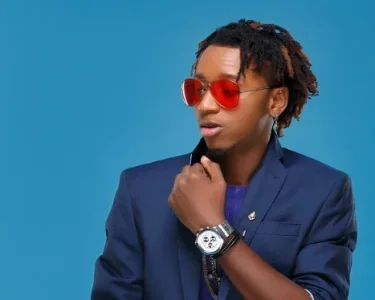 Through twitter, the rapper made the offer, explaining that he was not crossed with the fan who dispossessed him of his jewelry, adding that it was merely fan love.
He wrote, "Thanks for the love but someone literally cut my 21 karat Gold chain from my neck please I'll pay 500,000 naira to whoever finds it"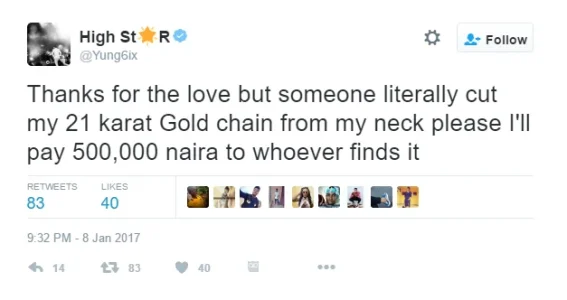 However, in another tweet, the rapper said: 'Shit happens moving on'. Perhaps this could mean that he has forgot about the gold chain.