The Senate has started taking delivery of 108 Toyota Land Cruiser Sport Utility Vehicles (SUV) it ordered for members at the cost of N3.8 billion, Daily Trust gathered.
It was learnt that the first set of the cars, numbering 36, was delivered last Tuesday and distributed to senators.
DailyTrust uncovered that the Senate purchased the vehicles at double the price of each in the showroom in Nigeria. The lawmakers purchased each for N35.1 million, but checks by source indicated that a Toyota Land Cruiser SUV V6 2016 model is sold at N17 million.
"Since only 36 were delivered at a meeting on Tuesday, it was agreed that one senator should be given from each of the 36 states of the federation. They were given the cars on Wednesday," the source said.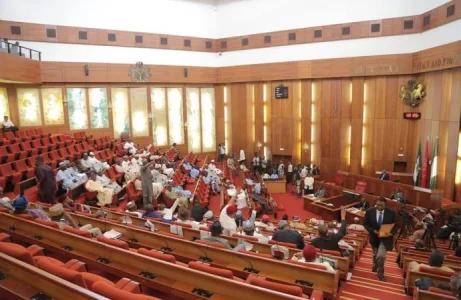 Barrister Audu Bulama Bukarti of the Bayero University Kano (BUK) while commenting on the car purchase said the senators were unaware of the public perception about them.
"One cannot help but wonder where the Senate got the money from, since the budget is yet to be passed. Do they have the powers to spend such a huge sum without appropriation and authorization? Or are they just daring Nigerians" he asked.
It would be recalled that senators, during their sitting on Wednesday, told Senate President Bukola Saraki that paucity of funds was hindering the discharge of their legislative duties.
Read more