Nigerian Senate on Wednesday summoned Professor Itse Sagay to appear before its Committee on Ethics and Privileges following his remarks about the senate which were considered insulting
Recall that Prof. Itse Sagay (SAN), Chairman, Presidential Advisory Committee Against Corruption in an interview with PUNCH had said that the Nigerian Senate will regret the decision to shun screening of the Resident Electoral Commissioners, RECs.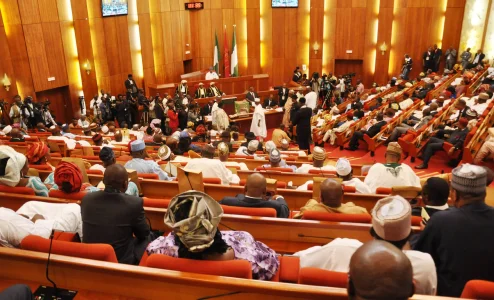 He said, "That action is childish and irresponsible. Do they think Buhari is a man that can easily be threatened? My God! How can people of such character occupy the highest legislative office in the country? Nigeria is finished.
"It is a great mistake and they will regret it."
Itse Sagay - Nigerian Senators Will Regret Their Childish Behaviour Towards Buhari