A Nigerian woman who gave birth to quadruplets is the focus of two UK newspaper stories today after it was revealed that she has racked up a UK hospital bill of $630,000 (£500,000).
The woman, named Priscilla, was on her way home from the US when she went into premature labour and gave birth on a plane that landed at London's Heathrow airport.
One of the babies did not survive the birth, but Priscilla and the other babies were taken to an intensive care unit in London. A second baby later died.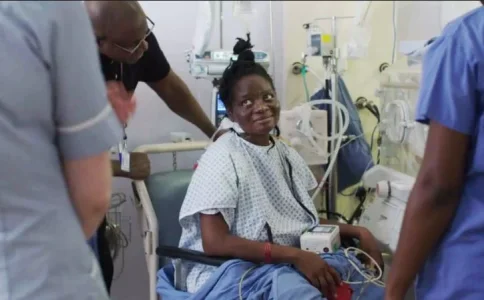 Picture: BBC Hospital
It is not clear from the reports in The Sun and The Daily Mail when she gave birth, but she and her babies are still in hospital.
As the woman is not a British resident, she must pay for the care that she and her babies are now receiving.
Their emergency treatment has been provided free of charge but non-UK residents have to pay for subsequent care.
It is estimated that some $364m (£289 million) was charged to all overseas patients in 2015/16 but only half that amount was recovered, the Press Association reports.