As more voices have continued to denounce the activities of the Islamic Movement of Nigeria (IMN), the Shiite sect, Nigerians in the Diaspora, in far away United States, have also joined in the protest march at the United Nations Building and Nigeria House in New York City, condemning the Federal Government over its inability to clamp down on the group.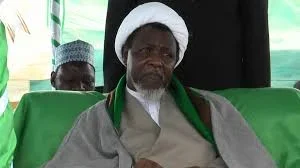 The protesters also, in their demand on Monday, called on the government to speedily prosecute the arrested leader of the group, Ibrahim El-Zakzaky.
Led by their spokesperson, Cosmas Collins, the protesters, who carried a banner on which was written, "Prosecute El- Zakzakky now, Stop Iran from sponsoring terrorism in our country," warned that the IMN like Boko Haram might escalate into a full blown terrorist group if ignored.
Speaking on behalf of the protesters, Collins, in the statement read at the protest ground, copy of which was made available to the Nigerian Tribune, warned, "If the mistake of also pampering the movement is repeated by not prosecuting members of the Islamic IMN for their acts of violence against the state and against citizens of Nigeria, the nation may be on the verge of nurturing another full blown terrorist organisation."
He, therefore, called for the prosecution of the movement's leader, Mr. Zakzaky who he said had since been in detention, pointing out that this silence might act as encouragement for the extremists.