Special Assistant to the President on National Assembly Matters (Senate), Senator Ita Enang, has told New Telegraph that his office had taken delivery of a preview copy of the revised 2016 Appropriation Bill.
Enang could not, however, confirm when exactly the document would reach the desk of the president for his final approval and signing into law.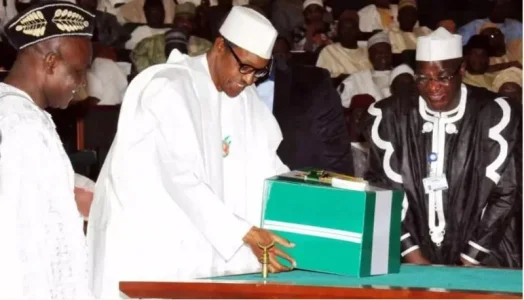 He, however, gave assurance that Nigerians would be happy soon, an indication that the processes must have largely been concluded by the Joint Committee set up to review the budget and fine tune its grey areas. "We are just about to take delivery of the first copy for preview from the Committee of the National Assembly. We are like walking very closely to the end of the exercise.
So, Nigerians will be very happy in the next few hours. I will not be categorical about whether the President will get it today but I just want to let you know that we have just taken delivery of the preview copy and Nigerians will be very happy, very soon," Enang said.