The Special Investigative Panel on Arms Procurement by the Office of the National Security Adviser (ONSA) has invited more serving and retired military officers.
According to theNation, the list of the affected officers has been sent to their units.
It was learnt that some officers holding some position from 2007 till date might be questioned by the panel.
Besides, some former Service Chiefs have also been invited by the panel, based on some facts and figures before it.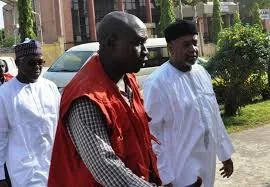 Related: Nigeria's Arms Deal: Panel Submits Fresh List to EFCC
Some former Service Chiefs might share their experience and compare notes on the procedures in place while in the military.
A source spoke of "a long list of serving and retired officers" to be invited. "Anyone that had anything to do with procurement in the services was included," the source, who pleaded not to be named because he is not allowed to talk to the media, said, adding:
"The list is now with the services which will make the efforts to reach all the officers, especially the retired ones.