The Minister of Power, Works and Housing, Babatunde Fashola, has disclosed that power generation in Nigeria has stepped up to 4,000 megawatts in the last two weeks.
Fashola made the disclosure on Saturday in Benin while inspecting ongoing work at the Aduwawa axis of the Benin-Lokoja highway.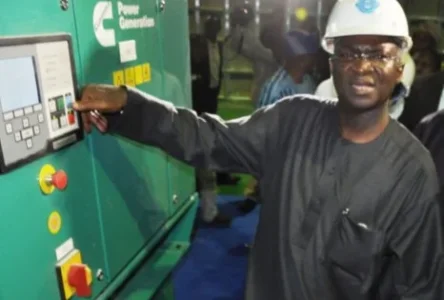 He said the major challenge facing the power sector was shortage of gas to power gas turbines, and that power generation could be increased to 7000 mw if vandalisation of gas pipelines did not take place .
"3000 mw of power is not available because of vandalisation of gas pipelines, which is not helpful to the country. If we can recover the 3000 mw lost to vandalism and add to the 4000 mw, we will have 7,000 mw," he said.