The Debt Management Office (DMO) has put the total profile of Nigeria at N64 billion, dismissing fear all the same that the debt overhang will affect the national economy.
The Director-General of the Debt Management Office (DMO), Dr Abraham Nwankwo made this known in a submission he made to the Senate Committee on Foreign and Local Debts, the rising debt profile of the country will not affect the economy negatively.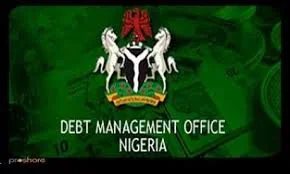 He said the N1.2 trillion domestic borrowing and foreign loan of N635.88bn proposed in the Medium Term Expenditure Framework for the 2016 fiscal, was also healthy for the nation's economy. He told the Senate that 84 percent of the entire debt profile of Nigeria was owed locally while the remaining 16 percent was foreign loan. He also said Nigeria needs the sum of $25bn per annum continuously for the next ten years in order to effectively tackle its infrastructural deficit. He explained that debts owed local contractors were not part of the domestic debts quoted because their details are under the purview of the budget office of the federation, and National Planning, because they are operational debts.
- DailyTimes