Nigeria's newest warship, the NNS Unity, is currently enroute Gambia ahead of possible military intervention over President Yahya Jammeh's refusal to accept election defeat.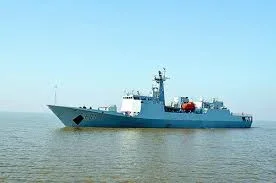 BBC reports that according to a Nigerian Military source, the patrol vessel is currently sailing off the coast of Ghana after leaving from the commercial caiptal, Lagos.
The initial aim is to put on a show of force rather than to launch an attack.