The Nigerian National Petroleum Corporation (NNPC) said it hopes to ramp up crude oil production above the country's budget benchmark of 2.2 million barrels per day (b/d) by the end of the second quarter of 2017 due to the restoration of critical export pipelines and the peace so far achieved in the Niger Delta.
The Group Managing Director of NNPC, Dr. Maikanti Baru, said this yesterday at the ongoing Nigeria Oil and Gas Conference (NOG) in Abuja.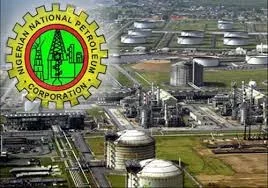 With the proposed 2017 budget based on crude oil price of $42.5 per barrel and 2.2 million b/d oil production, there were calls for a downward review of the benchmark following the sustained attacks on oil infrastructures in the Niger Delta which cut down production to its lowest level in 30 years.
Baru, however, said crude oil production has increased from 1.5 million b/d in July 2016 to 2.1 million b/d in recent times due to steps taken by NNPC and its partners to restore critical export pipelines.