The presidency and state governors have ruled out elaborate celebrations to mark this year's Democracy Day and their one year in office.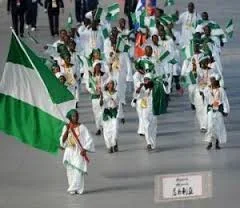 Findings by PUNCH showed that this decision was not unconnected with the current downturn in the nation's economic fortunes.
Before now, past administrations usually marked May 29, Nigeria's Democracy Day, with fanfare. This year's event is particularly special as it is also doubling as the first year in office of President Buhari and many state governors.
But it was learnt that tomorrow's event would be without any fanfare.
Since the return of democracy on May 29, 1999 with the inauguration of former President Olusegun Obasanjo, May 29 of every year has been observed as the nation's Democracy Day.
One week-long activities are usually lined up every year to commemorate the day.
Punch however learnt on Thursday that such programmes would not hold this year due to the economic crisis facing the country.
Read more
here