A surprise
visit by North Korean leader Kim Jong Un to China may indicate Pyongyang's need for support from its closest ally ahead of upcoming summits with South Korea and the US.
Kim met with Chinese President Xi Jinping and other high ranking officials in Beijing this week. Observers had said it would have been highly unusual for him to meet US President Donald Trump without seeing Xi first.
Prior to the Beijing trip, Kim had never met a foreign leader since he took power in 2011. China is North Korea's number one trading and economic partner, and is Pyongyang's only major military ally.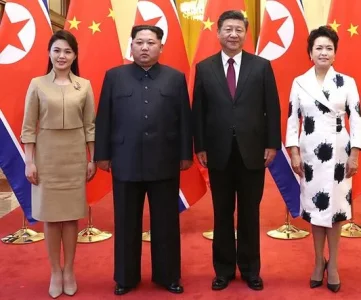 READ MORE HERE