The National Open University of Nigeria (NOUN) has granted 100 per cent waiver to prison inmates who desire to further their education across the country.
This is contained in a statement signed by the Director, Media and Publicity of the institution, Ibrahim Sheme.
The statement said the development was in keeping with the institution's mandate of making education accessible to the less privileged in the society.
It quoted the Vice-Chancellor of the university, Prof. Abdalla Adamu, as announcing the grant while receiving his counterpart from the Nigeria/Turkish Nile University, Prof. Huseyin Sert, in Abuja.
The waiver, formerly pegged at 50 per cent, would now enable the inmates have unfettered access to quality education.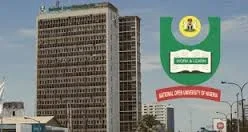 The development would also encourage other inmates to take advantage of the initiative to intensify efforts in realising their dreams and improve the quality of their lives.
According to the statement, Adamu described as worrisome the absence of meaningful social support system for inmates to acquire education in the country.
"Having suffered abandonment by relatives, emotional and physical confinement, prison inmates will see such gesture from NOUN as a measure to reduce their burden.
Read more:
PT