Former President Olusegun Obasanjo has said that his administration was expected to create 50 Nigerian billionaires but unable to make it happen.
Obasanjo said this on Saturday at the 2016 Tony Elumelu Foundation Entrepreneurship Forum.
He said while reacting to an allegation by Alakija at the event, that the Obasanjo administration frustrated her effort when she ventured into oil business.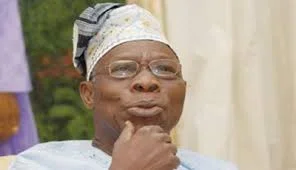 He said: "My delight is to be able to create Nigerian billionaire and I always say it that my aim, when I was in government was to create 50 Nigerian billionaires.
"Unfortunately I failed. I created only 25 and Madam, you are one of them," he said.
Obasanjo hailed the vision of Mr Tony Elumelu for helping to build African young entrepreneurs with his resources. He also urged the government to create conducive environment for people to move businesses into the country.
Recommended:
Obasanjo, Alakija In War of Words At Tony Elumelu Entrepreneurship Forum