Oil prices in the international market sustained their rally on Tuesday, with the Brent crude, the international benchmark for crude oil, trading at $65.24 a barrel, while U.S. West Texas Intermediate (WTI) crude futures traded at 58.21 dollars a barrel.
The last time oil prices exceeded the $65-mark was in June 2015 when it traded at $65.49.
This development is coming at the time the Nigerian Senate is debating the 2018 budget proposal submitted by President Muhammadu Buhari.
The lawmaker had advice the presidency to increase the oil price projection from $45 t $50 per barrel amid global rise in price level.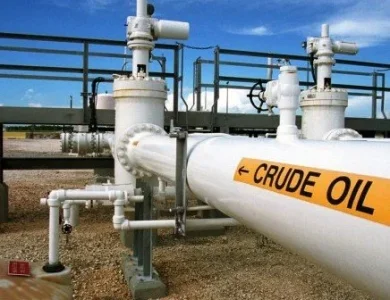 Reuters reported that Brent crude oil prices jumped above $65 per barrel after the closure of the Forties North Sea pipeline knocked out significant supplies from a market that was already tightening due to OPEC-led production cuts.
Britain's Forties oil pipeline, the country's largest at a capacity of 450,000 barrels per day (bpd), was shut down on Monday after cracks were revealed.
Its operators said that the pipeline could be shut down for weeks as they pursue repairs, adding that a hairline crack was discovered last week.