Oil reversed earlier losses on Wednesday as investors took heart from strict OPEC compliance with its pledge to cut output.
The Organisation of the Petroleum Exporting Countries reduced its oil output for a second month in February, a media survey found, showing the exporter group has boosted already strong compliance to around 94 per cent.
Heftier cuts by Saudi Arabia and Angola helped offset weaker compliance by other members that agreed to limit their output.
May Brent crude futures were last up 27 cents at 56.78 dollars a barrel by 1030 GMT, while US West Texas Intermediate (WTI) futures for April were up 18 cents at 54.19 dollars.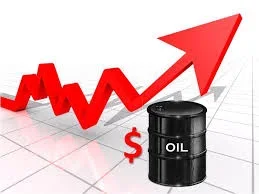 Oil prices are 23 per cent higher than they were at the end of November, when OPEC announced its deal, but this strength has encouraged more US production to come back online.
President Muhammadu Buhari had pegged crude oil price $42.5 per barrel and 2.2 million barrels daily production, this development translates to additional N500.4 billion revenue inflow outside the budgetary estimates. The federal government is proposing a budget of N7.28 trillion for the year 2017.
The Group Managing Director of NNPC, Dr. Maikanti Baru, Baru on Tuesday, said crude oil production has increased from 1.5 million b/d in July 2016 to 2.1 million b/d in recent times due to steps taken by NNPC and its partners to restore critical export pipelines.
Reuters/NigerianBulletin