Global attention in oil and gas community will shift to Doha, capital of the State of Qatar, venue of today's crucial oil-producing countries ministerial meeting conveyed to seek remedy to the lingering decline in the price of crude oil in the international market.
Members of the exporters' group OPEC, together with some other oil producers, are meeting in Qatar on Sunday to discuss freezing output.
The agenda for the meeting in Doha, the capital of Qatar, is a freeze in production. No cuts in other words, just a commitment to no more increases.
The meeting would accord Nigeria the opportunity for a slight increase in Oil price if everything went smooth at the end of the meeting.
President Muhammadu Buhari has also pegged 2016 Budget benchmark at $38 per barrel and currently selling more above $40 per barrel at Brent international market prices.
Although, Iran, one of the major producer of Crude oil decided not to attend the oil freeze meeting but analysts believed that the meeting would yield a little increase in oil price and a build up for a freeze in oil production at the Global market.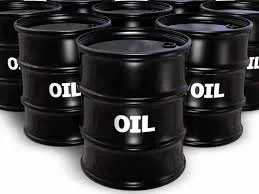 But even that possibility has given some support in recent weeks to the price of oil. The low it reached earlier this year was about $27 a barrel for Brent crude oil, one of the leading international market prices.
- BBC/Reuter
Last edited: