Tragedy has struck Liseri Community in Ode Irele, the headquarters of Irele Local Government Area of Ondo State, with the murder of a 60-year-old woman allegedly for ritual purposes by her pastor.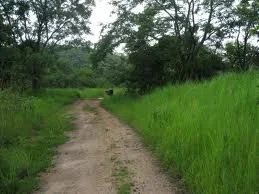 Mrs Ajisomo Lawson was said to have been invited from her village by the pastor in the area for a spiritual programme on Friday, last week.
Investigations, however, revealed that after the programme was called off, the said pastor arranged for a motorcycle to take the woman back to her village at Liseri.
However, when the woman did not arrive at her village several hours after, a search team was raised to search for her.
The team, according to a source, found her lifeless body in a bush at the Irele oil palm plantation on Irele-Ore Road.
Some vital parts of her body, including her private part and eyeballs were said to have been removed by the suspected ritualists.
Efforts by her family to find out what happened from the pastor who invited her were not successful as he (the pastor) was said to have fled the town.
When contacted, the Ondo State Police Public Relations Officer, Mr. Femi Joseph, confirmed the incident.
He, however, said it was not clear yet if the killing was carried out by ritualists.
Joseph also disclosed that one person, who is a member of the pastor's church, had been arrested in connection with the death of the woman.
He said the suspects was helping the command in the investigation.
One of deceased's children, Seyifunmi, who spoke to journalists about the incident, said her mother was invited to Irele last week by a pastor identified as Elijah for a revival programme.
She said the programme was initially scheduled to take place on Friday but was cancelled.
She further narrated that the pastor asked her mother whether she will go back to the village the following morning (Friday) since the revival programme would no longer hold.
She said, "Mama told pastor of her interest to return to her village since she was not prepared to stay longer than necessary at Ode Irele and the pastor promised to get a motorcyclist to take her back the following morning.
"Our mother left with the okada man (motorcyclist) around 7am on Friday and unfortunately the woman did not get to her village."