Nigeria's Vice President Yemi Osinbajo has decried the support corrupt individuals get from their kinfolk.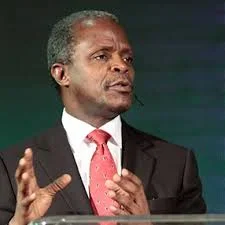 Osinbajo made the comment when Presidential Advisory Committee Against Corruption, PACAC led by its Chairman, Prof. Itse Sagay, SAN, visited him at the Presidential Villa.
Osinbajo said: "How we communicate what is going on regarding corruption is important. There are still those who think a politician who steals is some kind of Robin Hood, instead of being vilified.
"Some people believe that if 'my kinsman' steals it is ok," stressing that it is important to completely delegitimise corruption especially through the way it is communicated.