Tragedy struck yesterday at Okpoko Junction, near Upper Iweka area of Onitsha, Anambra state, when a hit-and-run driver knocked down a yet to be identified pregnant woman, who died instantly.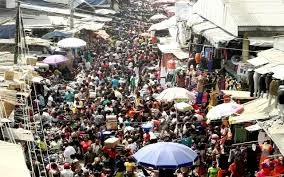 Vanguard reports that the incident, according to an eye-witness, occurred at about 4 p.m. when the pregnant woman was hit by an over-speeding vehicle as she tried to cross the busy express way.
The source added that the Federal Road Safety officials attached to Onitsha Unit Command later removed her corpse to a nearby hospital mortuary where it was deposited.
Source: Vanguard
Last edited: