A Dangote truck and a Honda CRV SUV plunged into a river after an auto crash which occurred on Saturday along the Ijebu-Ode/Benin Expressway.
The Commander of the Ogun State Traffic Compliance and Enforcement Agency, Seni Ogunyemi, confirmed the accident late Saturday.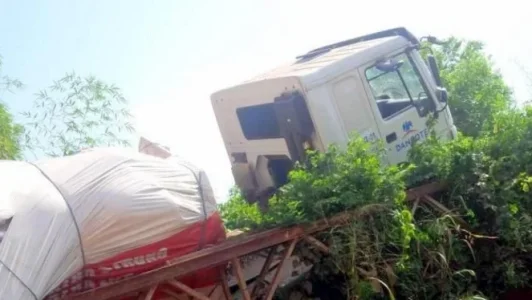 He said the two vehicles, whose number plates were yet to be ascertained, plunged into the Omo River in Area J4 along the road.
He said the auto crash occurred as a result of over-speeding.
The casualty figure was yet to be ascertained Saturday night, the official told PREMIUM TIMES.
Rescue efforts have commenced with officials from various agencies and local divers working to rescue possible survivors and extract the vehicles.