A Lagos-based senior doctor has died shortly after attending to a patient.
Close relations blamed the death of Dr Akingbade of Veritas Clinics Limited, College Road, Ifako-Ijaiye, Lagos on stress, but nonetheless said he had a history of hypertension.
The deceased worked at Lagos State University Teaching Hospital (LASUTH) for 15 years before retiring as a Senior Medical Officer in 2004, after which he set up his private clinic.
Vanguard learnt that the senior doctor suddenly died in his office in the clinic, after attending to the patient.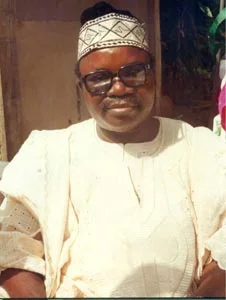 One of the nurses on duty at Veritas Clinics Limited on the fateful day, Mrs Toyin Ifesan, narrated: "Our boss died at about 10.30pm shortly after he had closed for consultation.
He went to see a patient on admission. Thereafter, he retired to his office and sat down. A nurse later went in there to ask him to go upstairs, where we have sleeping facilities, to sleep, having been working since morning.
"On getting to the office, the nurse spoke to him but she got no response. She then pushed him, only to find that Dr Akingbade had passed on. The situation attracted everybody in the clinic".
Nurse Ifesan went on: "He was not sick before death. The only thing we noticed was that, on that day, he was not jovial as he used to be. Unlike him, he talked to the staff without looking at their faces. He looked at the floor while talking to the staff."
Akingbade would be buried on January 7 after a funeral service at the City of the Lord Church, Ifako-Ijaiye.