Some days ago, reports went viral of an Apostolic Faith Mission pastor who was caught pants down with a married female church while having sex inside the bush.
The pastor identified as Joseph Ponda who hails from Tynwald in Dzivarasekwa, Zimbabwe, was allegedly caught having sex with an unidentified member of his church.
According to fresh reports, the pastor who is still nursing his wounds after being attacked by passers-by - was humiliated by congregants who walked out in protest.
The Pulpit was then handed to a final year student Pastor at Living Waters Bible College.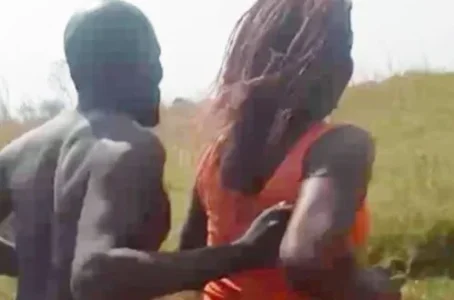 READ MORE HERE