PDP Youth Frontier, a group of youths within the Peoples Democratic Party, has urged elders in the party to consider throwing off the 'umbrella' and emerge from the ashes of the current PDP, a brand new party.
Speaking on Monday in Abuja, after a meeting of its National Working Committee, the group said it was time the party changed its name and merged with other parties for a new beginning.
The communique, signed by the group's national coordinator, Austin Okai, said if the PDP is to make any headway in the 2019 elections, it must "put its house in order".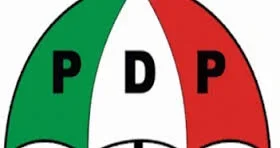 The group stated: "in the past two months, several consultations and shared ideas have pointed to the fact that for the PDP to regain power at the federal level come 2019, a total overhaul of its entire system must occur. Ensure discipline and expel the members undergoing criminal investigation including NWC and BoT members.
"Nigeria is currently at a crossroad such that only a strong sense of leadership with purpose can return the country to the path of economic prosperity, progress and unity which it may have deviated from," they said.
-theStreetJournal