Troops of 28 Task Force Brigade Nigerian Army deployed at Bitta and Pridang carried out a successful raid on suspected Boko Haram terrorists camps at Bulajilin and Manawashe villages along Bita and Damboa road at the fringes of Sambisa forest on Tuesday. The troops were able to killed 30 Boko Haram terrorists.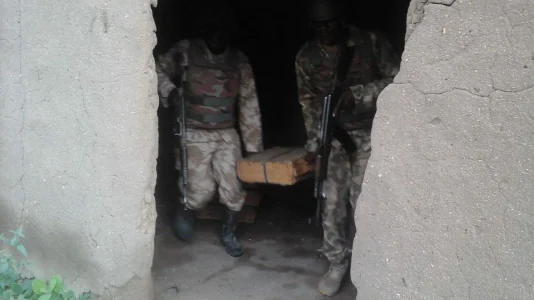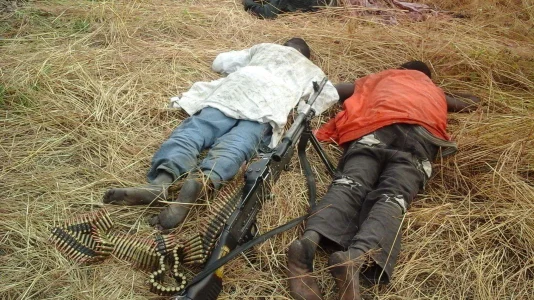 The unit also rescued 338 persons that were held captive by the terrorists in the enclaves. The rescued persons which comprised of male 8, female 138 and children 192, have since been evacuated to Mubi. Troops also recovered arms and ammunitions during the raid operation which include 1 General Purpose Machine Gun and 2 Dane Guns, 150 rounds of 7.62mm (NATO), 6 boxes of 7.62mm (NATO) and 3 cutlasses.
In a related development, troops based on a tip off, ambushed and killed 4 suspected Boko Haram terrorists on a suicide bombing mission to Gubula, Madagali Local Government Area, Adamawa State. Apart from 2 AK-47 rifles recovered, the troops also recovered some Unexploded Ordinances (UXOs), mortar bombs and cash sum of N153,385k was retrieved.
It will be recalled that the raid operation on the Boko Haram Terrorists enclave coincided with the Chief of Army Staff's operational visit to the Brigade Headquarters in Mubi.
The Army, therefore, appeals to the public for continued vigilance, security consciousness and above all cooperation with the military and security agencies to enable us successfully defeat the terrorists.
Source: Defence Headquarters
Last edited: