A Facebook user posted these pictures of a classroom allegedly in Oke-Odo Junior college in Abule Egba Agbado-Oke Odo LGA of Lagos state.
It appears the children in this school are part of the forgotten in the new Lagos.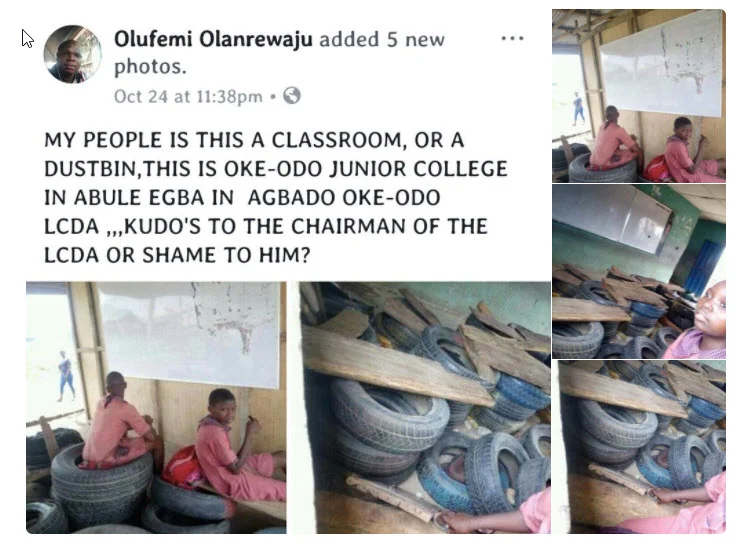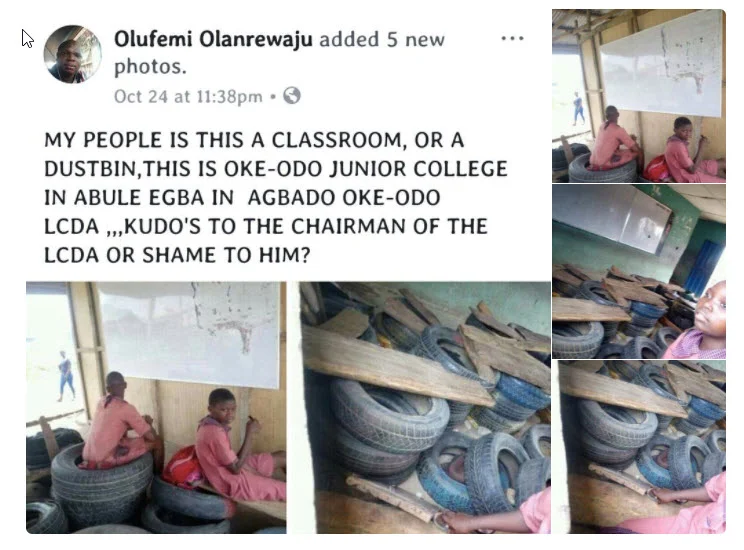 This certainly will not be the only school this condition across Nigeria. Some might say they are lucky not to be sitting on the floor.