President Muhammadu Buhari is currently in a dilemma over what to do about the perennial energy crisis manifesting in long fuel queues across the country. The confusion is coming just as the petroleum marketers are expecting the federal government to pay them their outstanding claims in respect of the petroleum products they imported into the country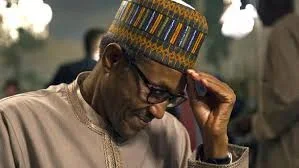 Meanwhile, the World Bank has advised the Federal Government to remove the subsidy on fuel in order to save Nigeria the trouble of devoting nearly half of its annual budget to funding the fuel importation scheme. The issue of subsidy removal has taken a centre stage in Nigeria's economic discourse in the last five years.
It has also assumed the dimension of a political tool and campaign instrument in the hands of politicians. An independent audit conducted by the Nigeria Extractive Industry Transparency Initiative ( NEITI) showed that over N4 trillion was paid to petroleum product marketers as subsidy from 2006-2012. The breakdown of the payments showed that N2.197billion was paid as subsidy in 2006, N236.64billion in 2007 and N360.1 billion in 2008.
Continue reading