President Muhammadu Buhari in Abuja yesterday, told editors and newspaper executives in a brief interview to mark the administration's first year in office that the biggest shock he had during the past year as President was the realisation that Nigeria had over the years squandered all its precious foreign exchange on the importation of food items and other frivolous items including tooth picks.
President Buhari said last year, when oil prices fell to $40 per barrel, he summoned Governor of the Central Bank of Nigeria, Godwin Emefiele and asked to see what it was that Nigerians were buying with foreign exchange.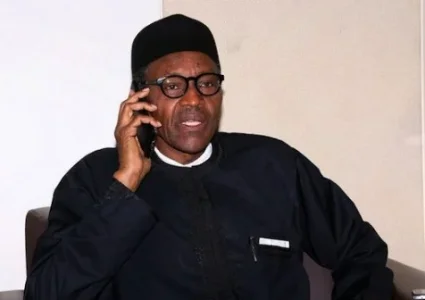 "My greatest shock is to found that most of the imports were food items".
Nigeria, he said, discovered too late that it was over dependent on a mono-economy.
He said, "Up to 2013 we were earning on average over $100 per barrel from oil but by fabulous coincidence, it went down to about $30 per barrel when we came in. There was no money to import food. For me it was the biggest shock."
Read more o
DailyTrust newspaper