A primary school teacher in one of the public primary schools in Asaba, Delta State, (name withheld) on Thursday asked an Asaba Magistrate Court to separate her and the husband over his "small and unattractive penis."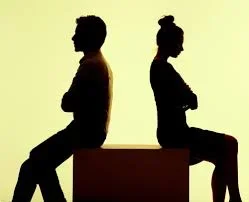 Testifying before the court, the teacher who broke down in tears, said, "what pains me most is the way and manners my husband beats me when he cannot satisfy me each time he made love to me. I am full of regrets".
She added that she had been married to the husband over six years ago without a child.
"I am tired and sick of this man, he cannot perform as a man.
"Instead he will be forming quarrels where he will be using me as punching bags to cover up his weakness.
"The penis is very small and unattractive. We have visited several doctors who said it was normal," she said during cross-examination by the husband's lawyer, Austine Ekeroweh.
But her husband (name withheld) a geologist, replied that the estranged wife "is not neat; I have complained severally and she had been adamant.
"She sleeps like log of wood and not romantic. Your Lord ship, I'm also tired, please let her go for me to have my rest".
The Magistrate, Mr. Frank Enemor, after listening to both parties, ruled that the marriage be dissolved since the couple insisted with cogent reasons and without a child yet.
He further asked the man to pay N20, 000 to the woman as cost of her property he damaged during their quarrels.