A video footage has surfaced on YouTube about how founder and General Overseer of the Synagogue Church of All Nation, SCOAN, Prophet T.B. Joshua, predicted the terror attack that took place near the United Kingdom Parliament Building at Westminster, London.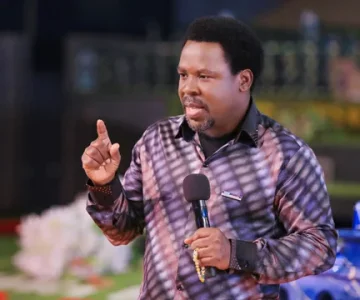 Prophet Jushua reportedly gave a televised prophetic message at the SCOAN, regarding an attack on Sunday, June 19, 2016, and tasked members of the congregation to pray for the nation, the United Kingdom.
He said, " Pray for the United Kingdom. I am seeing a strange thing happening to an innocent person. It is not yet over.
They should pray and secure their lawmakers and their institutions."
However, this is not the first time T.B Joshua would claim he prophesied about a terror attack.
Emmanuel TV also released a video where the Prophet claimed he prophesied the terror attack that took place in the southern French city of Nice.
See video below: