Queen Elizabeth II , the longest-reigning monarch in British history turns 90 on Thursday, but the Queen is not planning a major, fireworks-filled celebration to mark the happy occasion.
Just a gentle stroll outside the grounds of Windsor Castle, the lighting of a beacon, and a night at home with family are all that are on the royal plate.
No, she'll save the pomp and ceremony for her next birthday. The monarch is such an eminent figure in British life that she gets two birthdays each year, one on the actual date of her birth, April 21, and one official birthday in June, when there is at least a reasonable hope of dry, sunny parade weather.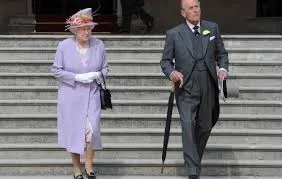 Her customary reticence hasn't kept the nation's media from going slightly bonkers at the approaching milestone
The birthday events Thursday can be considered a dress rehearsal for the official celebrations planned in early June. It also opens the door to a rolling birthday season that will last a full six weeks, climaxing with hundreds of celebrations large and small.
"June is when everything is happening. That's the great big extravaganza, the street parties and everything," said Sophia Money-Coutts, Tatler's features director. "From now on, the coverage will be relentless. The republicans will be screaming."
- AFP