The peace of Nigeria has been disturbed at different occasions by notable armed robbers like
Abiodun Egunjobi
who reigned in the South-west part of the country as well as
Lawrence Anini
whose stronghold was in the South South. Another infamous personality is Derico who almost held the South-East to a stand-still.
In the early 2000s, 22-year-old Okwudili Ndiwe also known as Derico Nwamama, was probably the King of the Underworld in the Eastern parts of the country; a clear replication of the likes of Lawrence Anini and Ishola Oyenusi.
Derico had risen from a street urchin and pick pocket to a dreaded crime king and the mere mention of his name sent shivers down the spines of traders and residents of Onitsha, the commercial capital of Anambra State, and other parts of the east.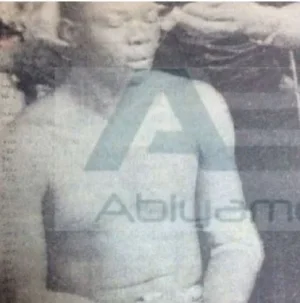 READ MORE HERE