The House of Representatives committee on Privatisation yesterday gave the Minister of State for Petroleum Resources, Dr. Emmanuel Ibe Kachikwu, a weeks ultimatum to appear before it or get arrested.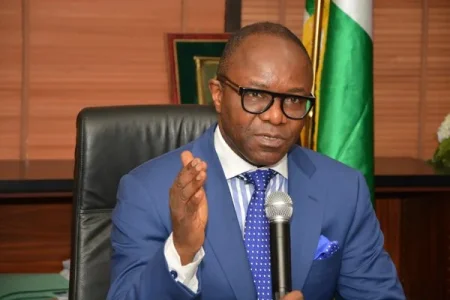 The committee in session hinged its position on the minister's failure to appear before it to answer pending questions on planned privatisation of the nation's refineries.
Chairman of the committee, Ahmed Yarima, APC, Bauchi, told the Group Executive Director in charge of refineries at the Nigerian National Petroleum Corporation, NNPC, Mr. Anibor Kragba, that despite the resolution of the committee two weeks ago that NNPC shelved the planned sale of refineries, the corporation had remained adamant and gone ahead with the process.
He also frowned on the absence of the minister who he said was directed to appear before the committee two weeks ago to personally answer pending questions before it; while allowing the GED of NNPC to make a written presentation if any.
Responding the GED informed the lawmakers that the letter inviting the minister came rather late and that a meeting had been scheduled with some industry stakeholders, which compelled him to travel out of the country.
Unable to get any written presentation from the GED on behalf of the minister/GMD, the committee queried why the GED would come for the hearing when he could not make any written presentation on behalf of the minister whom he claimed to represent, describing the situation as unacceptable.
Source: Vanguard