Protesters on Tuesday stormed the headquarters of the Independence National Electoral Commission, INEC, in Abuja over what they termed the production of fake results sheets for the Rivers re-run elections.
The protesters numbering in hundred alleged that a former acting INEC chairperson, Amina Zakari, is conniving with some politicians of Nigeria's ruling party to print fake result sheets. No evidence was produced to buttress the allegations.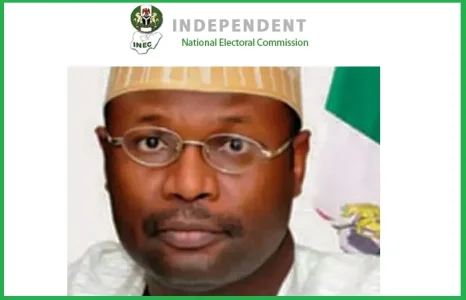 They called for the resignation of the INEC chairperson, Mahmud Mohammed, as well as Ms. Zakari who is currently an INEC commissioner.
The electoral commission last week fixed December 10 for the Rivers re-run election to produce lawmakers that will represent the south-south state in the Senate and House of Representatives.
Last edited by a moderator: