The police at Shasha division have arrested two men on a motorcycle after they smashed a 2-year-old baby on the road while attempting to snatch a bag from the toddler's mother in Lagos State, western Nigeria.
The suspects, Olalekan Durojaiye, 20, and Femi Kromoga, 27, escaped a mob attack after they were apprehended by the residents while they attempted to escape on their motorcycle.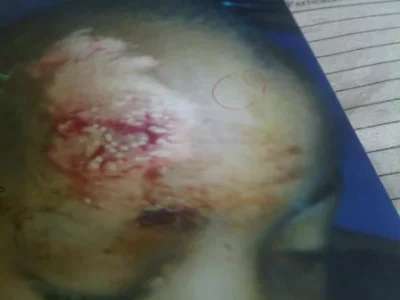 The incident happened at Salami bus stop in Shasha area where they attacked the victim, Mrs Mary Nwanfor and her baby, Samuel Nwanfor.
According to Mary, she was returning from work and was at the bus stop to board another bus to her house when the incident happened.
Read more
HERE